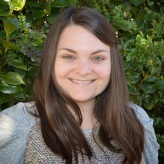 Today's post is written by Zoe Luderitz. Zoe is the Content Manager of Alibris, an online retailer of new, used, rare and out-of-print books. A true bibliophile, Zoe's favorite past time is to tuck herself away in a coffee shop with a good book, bagel and hot coffee in front of her.
How to Assess Your Child's Reading Issues

Have you ever imagined what your life would be like if you couldn't read? For about a third of children in today's public schools, this is a very real problem. Statistics show that 33 percent of fourth-grade public school students read at or below the basic level on the National Assessment of Educational Progress reading test. The majority of these students are minorities or low-income students.
These statistics are sobering, yet the most alarming statistic of all is the fact that two-thirds of students who were not proficient readers in fourth grade end up in jail or on welfare. In order to help students of all types succeed, especially those in these high-risk groups, today's parents and teachers need to be able to assess reading issues to provide the right type of support.

Identify Students Before They Fail

Identifying problems before the child has a chance to fail is critical to ensuring that students are able to read as they should by that pivotal fourth-grade year. Yet this is also challenging, as young readers may not exhibit the tell-tale problems that older readers do to indicate that there's an issue.
Children who are destined to struggle will often come to school with a limited vocabulary. Preschool and lower elementary school teachers will also notice that these students have difficulty applying alphabetic principles to words, especially words they are not familiar with. They may also struggle to connect letters and sounds in the words they are trying to read, and they will not be able to comprehend and perform the "sounding out" technique of tackling new words. As they progress through reading instruction, poor readers will not develop a sight vocabulary as quickly as their on-level peers.

Determine the Type of Reading Problem the Child Is Experiencing

Once you have identified a student who is struggling with reading, you must determine what type of reading issue the child has. Several assessments can help with this. These include:

Spelling inventories
Spelling inventories allow teachers (and parents) to assess the word knowledge of students. The inventory has lists of words that the teacher calls out, as in a spelling test, but the student is not given the chance to see the words or study for the test. Using a specially designed score sheet, the spelling inventory allows educators to evaluate how much word knowledge students have.

Phonological or phonemic awareness assessment
Phonemic awareness is the understanding of the small units of sound (phonemes) that make up spoken and written language. Children with a high level of phonemic awareness can hear these separate sounds and identify relationships between them. A simple phonemic awareness activity is asking a child to rhyme words. A more complex activity involves giving students three sounds, like "f" "e" and "d," and asking them to blend them to make a word (fed).

Sight word identification
Sight word identification tests children on lists of words they should be able to read by sight based on their grade level, without providing any context for the word.
When combined, these assessments will give teachers a clear understanding of where a student is struggling.

Using Questionnaires

Teachers can use questionnaires to assess what parents and students think about their reading abilities. A parent questionnaire might ask:
What are your child's strengths/weaknesses as a reader?
Does your child choose to read or ask to have books read to him?
How much time do you spend reading to your child?
What are your child's interests?
Older students can also provide some of this insight. Ask students questions like:
What do you like about reading?
What is hard for you about reading?
Who are the best readers in the class?
How often do you read books when you are at school or home?

Again, these types of questions will help you discover struggling readers.
Today's students are counting on their teachers to help them become readers and avoid the struggles that illiteracy creates. Fulfilling this role begins with identifying reading problems. Whether you are a teacher or a parent with a struggling reader, these tools will give you the ability to help the children in your life.

Learn more about Alibris: Books, Music, & Movies
Do you have tips for helping struggling readers? Share them in the comments!