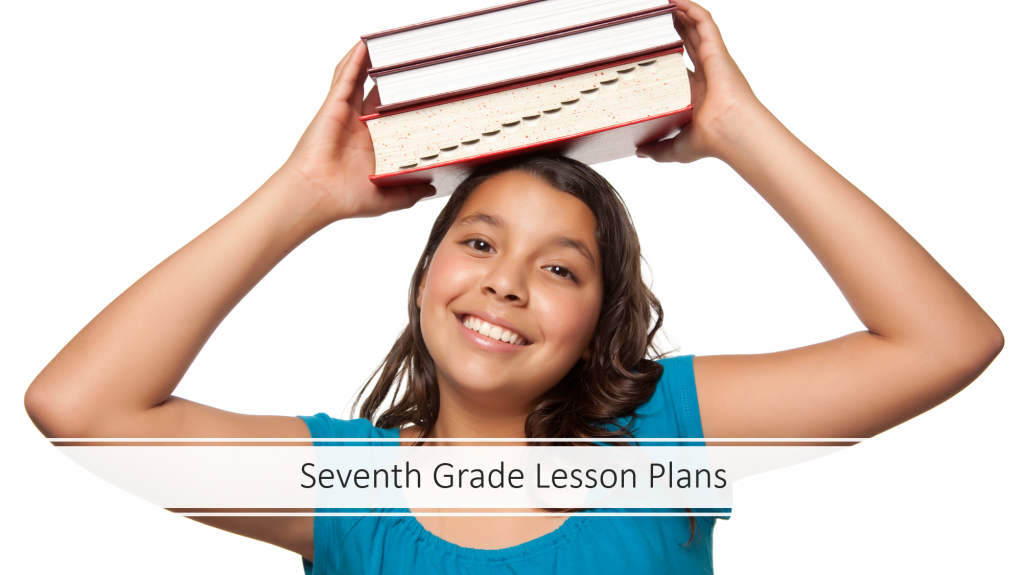 Seventh grade students must learn to examine texts more closely. As they do this, they practice providing evidence to support their thoughts and conclusions drawn from a text.
Students should read fiction and nonfiction texts in a variety of formats, including graphic novels, infographics, magazines/newspapers, and websites.

In addition, they should be given the opportunity to write about what they read and create effective presentations.

Our library lesson plans align with AASL and Common Core State Standards.
Download a sample seventh grade lesson plan Word || PDF || ZIP
Want access to all of the seventh grade lesson plans? Subscribe to Elementary Librarian.

If you are an Elementary Subscriber, access the seventh grade lessons here.
Looking for more seventh grade language arts worksheets and resources? Visit our friends at Help Teaching.