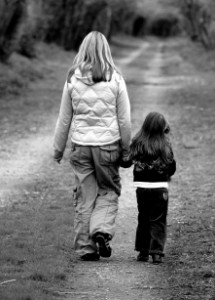 Today's post is a follow up to last week's post. This week, I'm saying some things I'd like to say to parents as a teacher. As I mentioned last week, there are two sides to every story, and I'm glad I've been able to experience both perspectives. Both jobs (teacher and parent) are much harder than people recognize.
Dear Parents:
Thank you for entrusting us with your children. Some days are harder than others, of course, but we truly enjoy teaching them, getting to know them, and playing a role in their development. Their innocence and carefree spirits are constant reminders of the true reason we chose a career in education.
Taking that into consideration, there are a few things you should know. First, your child is not perfect. 99.9% of you would probably respond with, "Oh, I know that." Based on many conversations with parents over the years, you really don't. Here's a hint: if every teacher your child has ever had tells you the same issues with your child, chances are pretty good that there are issues. Don't blow us off when we bring something to your attention. We would rather not be the bearers of bad news, but it's a part of our job. Furthermore, please don't make excuses for your child. There's nothing that annoys me more. Just say something like, "I'm really sorry about his/her behavior. We will be sure to discuss it at home."
Next, we would greatly appreciate it if you would teach your child to respect adults at school. Please keep your personal opinions about your child's teachers, school administration, or board of education to yourself (or at least out of earshot of your child). If your child knows you don't respect their school/teacher/principal, they will not respect them either. Please don't tell your child that they don't have to do what the teacher tells them. This undermines our authority and sends the wrong message to other students. I am constantly amazed and saddened by the total lack of respect many of our students have (and I work at an excellent school).
Finally, please remember that you are the biggest factor in your child's success - both at school and in general. We can only do so much in the 40 hours a week your child is in our hands. The rest is up to you. We want to partner with you, but you have to do your part. Take the time to read with your child for at least twenty minutes each day. Ask how you can help with homework. Volunteer to help during extracurricular activities. Show your child that school is important, and your child will put forth that much more effort.
Thank you,
A Teacher
Would you like to add something to this letter? Share with us in the comments!