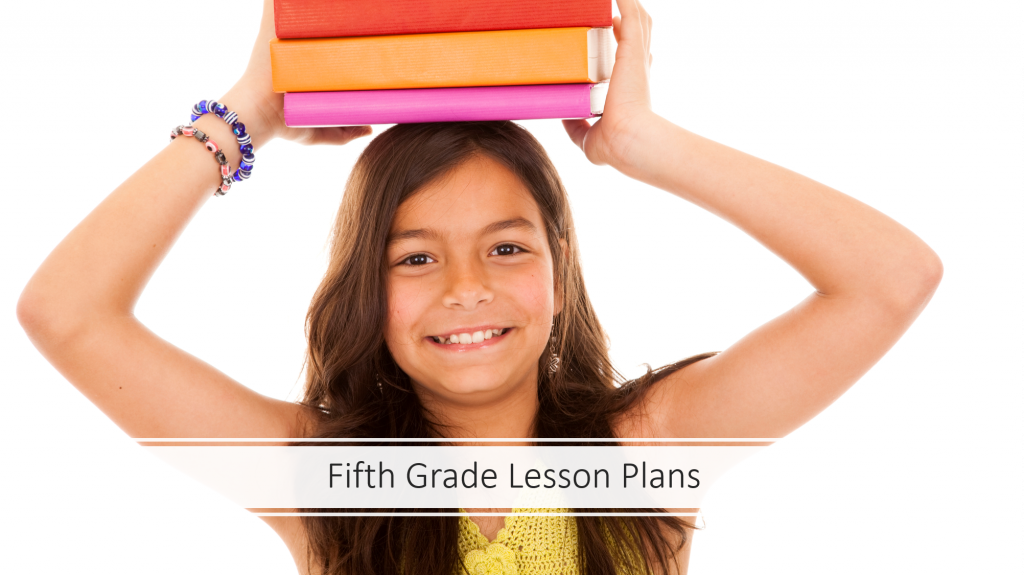 Fifth grade students are preparing to move to middle school which means they need to start to read more challenging books and tackle more intensive writing and research projects.
This is the year to make sure students have an arsenal of text analysis and decoding skills to help them as they encounter more advanced texts. Reading materials should include both fiction and nonfiction. Students should also encounter different text formats, such as magazines, newspapers, charts, and infographics.
Download a sample fifth grade lesson plan Word || PDF || ZIP
Want access to all of the fifth grade lesson plans? Subscribe to Elementary Librarian.

If you are an Elementary Subscriber, access the fifth grade lessons here.
Looking for more fifth grade language arts worksheets and resources? Visit our friends at Help Teaching.