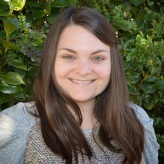 Today's post is written by Zoe Luderitz. Zoe is the Content Manager of Alibris, an online retailer of new, used, rare and out-of-print books. A true bibliophile, Zoe's favorite past time is to tuck herself away in a coffee shop with a good book, bagel and hot coffee in front of her.
Do you have a struggling reader in your home or classroom? Struggling readers need specific encouragement to overcome their struggle and start reading well and with good comprehension. Every struggling reader needs these five things for success: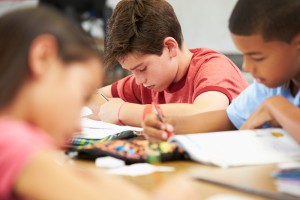 1. Books Written on Their Level
A struggling reader does not want to read because it's hard. When you hand a struggling reader a book that is just above her reading level or, perhaps worse, much higher than her reading level, she can't be successful. Lack of success will fuel her negative behavior and attitude about reading.
The key is to give her what is known as "high-success reading." High-success reading is reading that is fluent and comprehended. When kids experience success, their attitude about reading changes.
2. Books That Are Interesting to Them
If you have a struggling reader who is in fourth grade and you hand him a copy of "Henry and Mudge," you are going to lose him. He will recognize that the book is for little kids, and will not want to read it. Worse, he might feel embarrassed about it.
So what can you do? Find texts the child wants to read. Your fourth-grade student may want to read "Harry Potter," but his reading abilities are not ready for this challenging text. One option is to re-type the text of a book for young children, taking away the large font and pictures to make it look more "mature." Another option is to find a series that has an older character, but with an easier reading level, like "Cam Jansen." Finally, consider investing in non-fiction or realistic fiction for these struggling readers in an area of their interest.
3. Positive Encouragement
How would you feel if you had a skill that was easy for everyone around you, but you struggled with? This is how kids who struggle with reading feel, especially in the upper grades where reading is built into every subject. It gives their self-esteem a blow.
To encourage this student, find positives you can focus on for them. Did the child stop, go back, and correct a mistake? Offer praise! She realized she read something wrong and corrected it. This is great! Find strengths you can focus on, explain why they are going to help your struggling reader succeed, and then celebrate successes.
4. A Positive Reading Role Model
Often struggling readers lack the right role models. They may have a home where English is not the spoken language. In this case, the fluency that comes naturally to many kids will not come naturally to this student, because the word they are reading has no context in their real life. Some struggling readers may come from a home where no one reads.
While changing the language spoken at home may not be possible, educators can build background knowledge by sharing common life experiences with their students. Consider a child who has never baked cookies at home. If you are reading a book together about baking cookies, that child has no context. Open the reading experience by baking together.
Parents can provide reading models at home. Many parents don't because they aren't good readers themselves. Keep in mind that you don't need to be a perfect reading model — simply show the struggling reader that you do read, and that you use strategies when you struggle, and you will be amazed at the difference it can make.
5. Uninterrupted Reading Time
Make a time where reading is the only task at hand. Keep a bin or folder in the home or classroom with books that the struggling reader is able to read and comprehend, and use these during your scheduled reading time. In the classroom, do not allow struggling readers to be pulled out during this time. At home, limit interruptions and ban technology. Let kids, even ones who struggle, simply spend time reading.
Struggling readers can succeed. With the right texts and encouragement, you can help them overcome their struggles and achieve reading success.
How do you reach struggling readers in the library? Share your experiences in the comments!